...What Just Happened...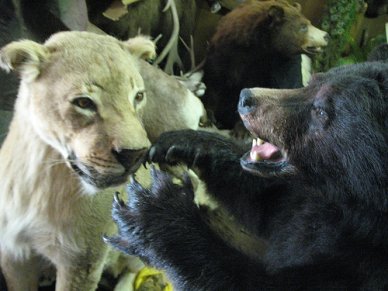 By only
Friday October 12, 2007
ONLY

'S

WEEKLY

WEEK

IN

REVIEW
–
Hindle complained about Stephen Colbert's new book
, and how the Peabody and Emmy winning author is always stealing his jokes. Sure, Alan.
–
Blues Hammer
won Shindig this week
. If you're into authentic blues, you should heck them out.
–
We interviewed Neil Dyck, the guy who did the last ever Only Magazine cover that never got printed
. His art show is happening tonight at the
Jeffrey Boone Gallery
, so get on that train and ride it.
– This was
our last week of CD reviews by nuptially bound Mos and Amanda
. Next week we'll get back to business with Meg and Jeph. So please, a round of applause for our departing husband and wife. Because of them, you know not to buy that new Soulja Boy.
–
If you videotape yourself throwing bagels at Ann Coulter, you will win $1,000
. Please please
PLEASE
, we are dying to see this happen. Jews of the world, unite!
–
Amil really got to the root of the whole celebrity fragrance phenomenon
. Her conclusion: "…there are actually people out there so desperate to associate with the delusions of fame that they are willing to spritz vagina scented cat piss on their bodies."
– But really, we just did an
excessive
amount
of
VIFF
coverage
.