Def Jam Yoga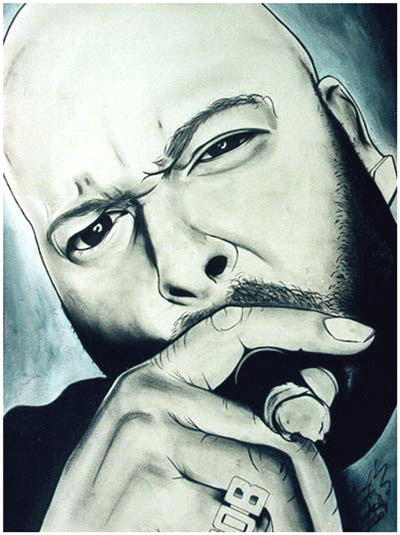 By only
Friday January 21, 2005
Simmons recruits Puffy
By CASS ELLIOT
First off I've been listening to Stace Prints' new EP Soulivar. Although it's only five songs deep (made up for by adding all the instrumentals), I've been bumping it repeatedly. Stace and Factor are opening up for Too$hort at the Vernon Multiplex on Friday Jan. 21st. everyone should go. Too $hort's got a new album called Married to the Game featuring 'Lil John and Jazze Pha. Check www.welterweightrecords.com for more info on Stace and Factor.
Jimmy James Johnson, the man who punched Dr. Dre who then was stabbed by Young Buck (G-Unit) is now saying that Suge Knight paid him $5,000 to do it. You know hip-hop's got a problem when Suge is hiring guys with names like the accused to punch Dre when he gets up to accept the award. In explaining his defense Jimmy James Johnson's lawyer said "We will have that explanation for the punch in court" good, good.
Suge's side of the story? "One thing about me, if I do something wrong, I claim it," Knight said. "I'm not no snitch, I'm not no rat, I'm not the kind of guy who just wants to start stuff." Remember that whole east vs. west thing? Ya, he started that.
TeeKay from Calgary killed it at MondayNightLive last week. Check him out at www.dfempire.net. His delivery made me think that he only ever listened to Digital Underground and the Dream Warriors. Pick up his disc at BeatStreet.
MondayNightLive has got things poppin' this week check out CVE – The Chillin Villain Empire some old school Project Blowed rappers that are harder than your average Busdriver. The CVE includes Nga Fish, Rifleman, Riddlor and Wreckless. Filling up the rest of the night in an all out assault are Fresh Coast rappers including 4th World, Joe Styles and Chance won, AweDaCity (Ty-C and JC) and Smoxz.
The Founder of Def Jam and Phat Farm, Russell Simmons has brought together some rap celebrities to star in a yoga infomercial. Supposedly he's got Donald Trump, Serena Williams, Revered Run and "Puffy" (yes he's the only one still allowed to call P Diddy by this old name). He goes on to say "we filmed Trump at his office, and he says, 'I Knew Russell when he was a fat lunatic–before yoga–and now I know Russell when he's thinner and less of a lunatic.'" A skinny lunatic running Phat Farm, J-Hova running Def Jam and if you ever watch BET late at night you'll see Russell's wife Kimora Lee running infomercials.
Those radio addicts at www.earplugmedia.com have announced a mixtape contest called Fat Chance. Established and aspiring DJ's can win a showcase on the Urban Renewal Project (Tuesday nights 10pm-12am on CFRO 102.7fm), an opening slot at MondayNightLive and more (I think the 'and more' part should be money). How do you enter? You gotta make a 30 minute mix CD, no 4-track, no computer, it needs to be live (if that's not how you do it, you're not a DJ). Drop your CD off at CFRO, 110-360 Columbia Street before Jan 31. In early February all the mixes will be posted on www.earplugmedia.com for you to vote on. Who ever gets the most votes wins, so if you're a shitty DJ with a lot of friends you too can win. -