What Monkey?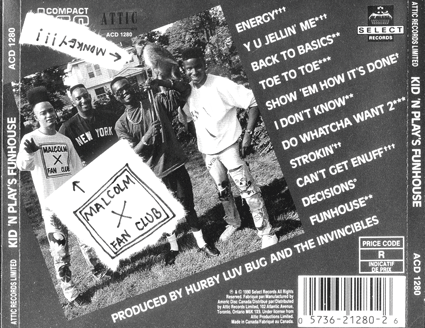 By only
Monday May 1, 2006
No, your other left? Over there?
You know who never gets older? Underage girls. Yep. And if they eat with chopsticks? Underasians. And if they live in Laguna Beach? Caucasians. When did Poppin Trunk Neon's Glow Princess Cut Invisible Set become something that people say? Who? Ike Turner! Loud Mouth Grills by Martini now available at Dipt but for real – if you ain't the type who can rock 'em right (i.e.: Trill) then they just gonna make you look like a special kid (and not special in the good way). Summer is coming so get to Army and Navy for all your West Coast Dickie short needs. California raisins. That's what I'm gonna look like when I'm older. Like a Firetruck with sunglasses on. Gully.
I copped a Kid 'N Play "Funhouse" CD the other day. On the back, Kid's rocking a Malcolm X Fan Club shirt. What you know about that? Up and coming up, young, super duty, tough work producers Zach and Kev got a new mix CD called "Killing Time", and Neoteric's got an all Canadian rap CD hosted by Maestro Fresh Wes called "Exhibit Eh" out now too. So get at all three of them (especially the Funhouse CD). Plus Arems and Sets got a West Coast gangsta mix CD called "Steady Mobbing" out so gaffle that as well. Beatstreet got all the local CDs so get 'em good. Has anyone ever met anyone who's both a Native and a Jewish? We gotta make one of those.
Enough with the plugs – on to the jokes. What do Michael Jackson and caviar have in common? Oh man, what could it be? It's gotta be something awful if it's an MJ joke. Give up? They both come on little white crackers. Pause. Oh snap, no he didn't. Yes he did, yes he did. Terrible, terrible, funny. Duck, duck, goose. Say it out loud. Joke courtesy of that guy, Jay O Smooth, who got it from some other guy. I'm balling like Jesus Christ on the cross. Or at least like Nas playing Jesus Christ while rapping on a cross while wearing an iced out cross. Do people wear other ill shit like Platinum atom bomb and mushroom cloud chains? Lord willing the Clipse is as Christian as I get. The Clipse are my shit. The Clipse U Akbar. Jose Cuervo, nahwhutimsayin' though.
The new Mobb Deep Blood Money got some good cuts on it. I recommend "Pearly Gates", "Capital P Capital H" and "Creep". Weed is now grass (again) and everyone else kicks the most worst rap shit compared to Bandana P's verse.
Okay, okay, let's see. Oh yeah, the Hyphy edition of What's Good Saturday at the Met was dope. Mad kids showed up and my man Rico Impossible killed it but I think everyone missed the point. (Like I know what the point is but whatevski). Hyphy is Go Dumb music. That means that you're literally supposed to dance like you're special (and that's special in the good way). I didn't see any Thizz faces or crazy dance shit and that's what I wanna see. You can't look uncool if you're dancing like a stroke victim (somehow). Be about it. Go Dumb people. I'll give you all a chance to redeem yourself at the new night – Welfare Party, a.k.a. Welfare Wednesday, that's taking place on the last Wednesday of every month at Tokyo Lounge. It will be the best place to be, I guarantee that. (And I lie all the time!)
TOP 5 (9?)
Welfare Party at Tokyo
True Romance (the movie)
Amil Niazi & Flipout?
Iron Chef
Ruffles Sour Cream 'N Bacon chips
Project Pat
Wu-Tang as a musical genre
Cheese (not American cheese though)
Welfare Wednesdays at Tokyo