Do Not Feed The Monkey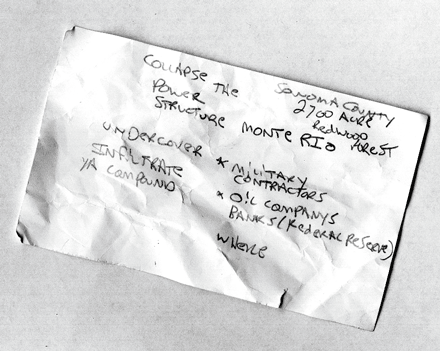 By only
Saturday April 15, 2006
Feed that monkey
Wouldn't it suck if you were promised the world but only got Manitoba? How about this – listening to Chinese music doesn't make you Chinese, so therefore listening to gangsta rap doesn't make you gangsta. And listening to Jay-Z doesn't make you L'il Wayne. And if you listen to me then you need a new job. And that new job should pay more than your last job. And if you hate your job then you should quit your job. And if your team sucks you should change your roster. And if your weed sucks you should change your rasta. And how can a place charge 10 bucks for spaghetti and meatballs? What does spaghetti cost? Like 30 cents maybe.
Proof got shot and killed, that sucks. How come none of the whack rappers ever die? Vanilla Ice is alive and well. Kid Rock is a happy man. Insane Clown Posse are chilling. MC 900 Foot Jesus is thinking about learning how to fly an airplane. Maybe it's just that white people never die. Ever.
I saw the T.I. movie ATL. It was all about roller skating. I loved it, I really, really loved it. But then again, I'm a 13-year-old white girl who will never die. Ever. It's a kid's movie, like a Disney movie, and as a kid's movie it's good. I went in thinking it was gonna be a southern Juice and left thinking, "Was Tip really roller skating and telling me that drug dealing is bad?" What's next, a movie staring Young Jeezy as a reverend crusading against gangsta rap and crack dealers?
Here's my review of DJ Ca$h Money, the world's greatest DJ: "Plush sucks."
Especially if there are no rappers on stage or ugly people throwing bottles after a Juelz Santana show. Ca$h Money is the greatest DJ in the world and Plush sucks. There, I said it twice. Remember when we saw Ghostface in Seattle? Now that was a dope venue. The Showbox. Yep. And Ghost killed it. Raekwon and Ice Cube are both coming here this month (separately) and they're both not playing at Plush and they're both number one rappers. They're so good that I'm surprised that they're still alive. Actually, maybe murder humour isn't really that funny. I need Ice Cube tickets, but they sold out in three hours. So a guy walks into a bar.
Jaykin won the Grow Op Records & J-Ras presented First Official Vancouver Rap Idol Sound Clash competition the other day. He beat Smox in the finals. It was a close battle that became a judgment call about whether one likes East Coast-sounding soulful rap or West Coast gangsta-sounding fast rap. But it was all-good since no one acted like a bitch. Check for a Jaykin 12" dropping at some point soon.
Do you ever find yourself singing TLC "Waterfalls" while you're in the shower? Me neither. Also, no one has ever offered me a Quaalude. Do they still make them? The Will I Am guy from the awful group started his career on Ruthless Records. You can hear him on Eazy-E's "Merry Muthafuckin' Xmas" if that's something you want to do.
When did it happen that kids could die when they eat peanuts? I don't think that used to exist. Check Brian Jungen's Air Jordan Native masks at the Vancouver Art Gallery. They're very dope.
Also, my boy Tachichi's in town, working on a new classic album and he's playing at MNL East Coast Stomp with Josh Martinez, Cee!!!!!!!!, Fatt Matt, Jay O Smooth, Kaboom, and Ink Operated at the Lamplighter on the 17th. Check it out, it'll be bigger than Buffy the Body's big booty. No guns.