The Phonograff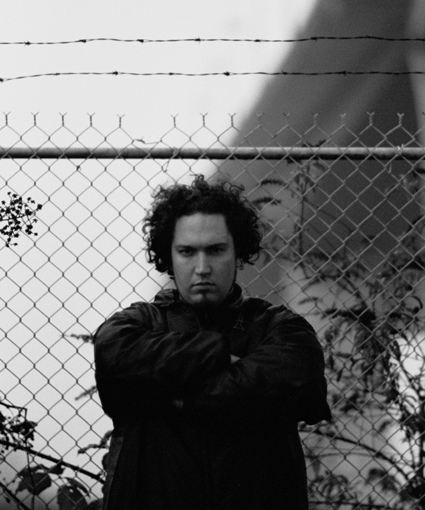 By only
Wednesday March 1, 2006
Plus Hitler
If anti-Semitism is funny, then Hitler had the best joke ever. Really. If it was funny, then he's basically a comedic genius like Richard Pryor. But seriously. Only Built 4 Cuban Linx is a modern day classic, it's the new Shakespeare. It needs to be added to the school curriculum and translated into every foreign language, starting with English. Also, the Ghostface Fishscale album that's out now is so insane I can't believe that it's a real Def Jam release. Congratulations go out to Louven's, 'cause he got out of jail. The one we know as the Phonograff is set to drop his debut album this week. It's called "From The Bottom Up." It's all produced by him and features vocals by Moka Only, Kia Kadiri, Luckyiam.PSC (of Living Legends), JC Subliminal, Ty-C, Edge 1 (of Usual Suspecs), NWNB, Just B, Demoe One, and the Incredible Ease, among others. Plus Phono scratches the shit out of records like he's known to do. His release party is this Monday, March 6th at the Lamplighter and the show will feature him plus many of the artists on his record. Here's what he has to say:
Only: What does this album signify for you and how does it represent your beliefs?
Phonograff: My album signifies music without boundaries. I mean, not being afraid to take things to another level and always trying to be original. As far as my beliefs go, this album is my interpretation of life.
O: So, have you ever had the hamburger at Save-On-Meats?
P: Damn! I ate one time a few years back, that shit is huge! Heartattack in a bun. I'm feeling sick just thinking about it. That shit is so big you have to take two of the patties off just to make it close to a normal size burger.
O: Can you describe your sound?
P: I'm taking it back to that '93 era with a new twist on thangs. It's hip-hop with electronic, latin, reggae dub, and that fat ass bass. Not to mention some of the dopest MCs and vocalists from Vancouver and beyond.
O: Where's the bottom?
P: The bottom is where we're from and where we used to sit. There's nowhere else to go but up.
O: Is that anywhere near Prime Time Chicken?
P: Two blocks east and one block north. That's my 'hood.
O: Whose phone number is 281-330-8004?
P: Who? [Phono's real name is Mike Jones] I had to cancel that number 'cause my phone bill was gettin too damn high!
O: What's Equilibrium records?
P: Equilibrium is bringing back that feeling you got when you first heard about hip-hop. Demoe One and I are 50/50 partners in Equilibrium Records. We are trying to build a label that will consistently put out good music regardless of genre, but with a heavy emphasis on our hip hop roots.
O: Phonograff with two effs–why do kids write their name on things?
P: Why do dogs piss on every telephone pole? To mark their territory, kid!
O: You got anything you wanna add?
P: Big up to the people hustlin' and grinding, to all the good hip-hop nights still poppin'. Thanks to Futility Records for hosting events that get peeps on the creative tip [Phono won the beat battle they hosted]. Shoutouts to my crew, the BSM, and all my fam and close friends–you know who you are. Go online and cop my debut album from www.equilibrium-records.com.