Now that's what's up!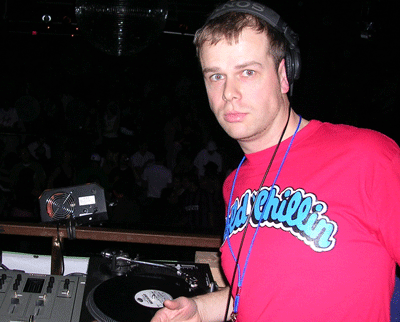 By only
Wednesday February 15, 2006
What Fe Go Gwan Inna Vancouve Scene, Seen!
So, um, everyone seems to be dying too soon these days. Maybe it's been going on since Jesus and I just never noticed it. But these days, starting with the god himself, Ol Dirty Bastard and up to my friends Alexis Mazurin and Lee Matasi, I've had to write monthly obituaries in this column. Whack. This month, Detroit producer, Jay Dilla (Pharacyde, Tribe, Jaylib, Slum Village, Common, etc) passed away from kidney failure. Though I was never a huge Jay Dee fan, I do actually think that his new instrumental album on Stones Throw, 'Donuts', is dope, so cop it. RIP.
Music. The new shit I'm feeling is the Three 6 Mafia 'Poppin' My Collar' (Remix), featuring my favorite rapper Project Pat. Check his pancake flow. It's new, it's perfected, and it's an almost dangerous level of retardedness. Project Peazley and fellow mafiaite, Crunchy Blak are the most lethal one/two combination in rap today, according to me, and you will literally be stupider after you listen to enough of them, just like me. Me likey. I also like the look of Beyonce's new video, Check On It, featuring Slim Thug and your boy Bun B. Taste it. Touch it.
New rap nights. DJ Cherchez and DJ Relly Rels got a new rap night, What's Good Saturdays at the Met. Also, Kut Corners is doing Members Only Sundays at Lucy Mae Browns. Me and Moves used to DJ Freestyle Fridays at Barcode but it started to get real violent, we stopped, and now the venue is shut down. We had nothing to do with it really doe. Manik and Os 12 are having a douple mixtape release party for 'Chug Life' and 'Red Sabbath', respectively, at the Media Club on Febuary 21st. Bluntmatic, the team-up from Webmatic (rapper, Usual Suspects) and Bluntologist (producer), have a new album dropping and a show at Monday Night Live at the Lamplighter on February 20th. Also on March 3rd, at The Piccadilly Pub, Emotionz is hosting an album release party and freestyle battle in celebration of his new Rent Money CD. There's gonna be $1000- in cash and prizes to be won so hit [email protected] to register for the battle.
News. J-Ras' Grow Op Records has recently signed on to distribute Cyssero's new mixtape and album. The Philly bred Cyssero is the latest signee to The Game's, Black Wall Street label. You can get the mixtape at East Side Urban Wear in the mall or Dipt and Beatstreet downtown. Speaking of Beatstreet, Rico Uno's bringing in the Hyphie mixtapes, so check for them What's Hyphie, son? Hyphie is the new Bay Area sound being championed by E-40 and Keak The Sneak, and it's all about going dumb, even if you're a Hebrew.
Needle Kineval's got a new radio show, Gum & Nuts, every Monday, 2 til 4, on CJSF 90.1 FM. The Too Short show was supposedly awesome but I wouldn't know I couldn't get in.
Upcoming shows include Mike Realm, No Luck Club and Skratch Bastid – February 25th at Richards and Little Brother, Defari, Dilated Peopled and, again, Skratch Bastid – February 27th at the Commodore. Then get ready for Sizzla, Juelz Santana, the Alkaholiks, Warren G and the fake POS Rhyme Sayers, cause they're all playing here in March. Stay Fly.
MR. RUMBLE TOP 5 JAY DILLA PRODUCTIONS
1. Slum Village – Fantastic Vol. 2 LP
2. Jay Dee – Welcome To Detroit LP
3. Pharcyde – Runnin'
4. Common – The Light
5. Frank N Dank – Love is a Thing of the Past
Vancouver DJ/Producer Mr Rumble will be airing a 30 minute Jay Dilla tribute mix on "Straight Goods" hosted by J Swing and Flipout on the Beat, Febuary 17, 2005