I Miss Alexis Mazurin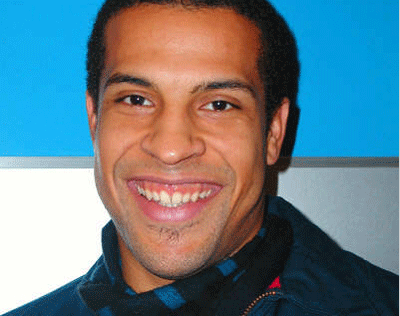 By only
Thursday November 3, 2005
Imaginations Treetrunk Are Like God
We all lost a great friend when Alex Mazurin passed away on October 20th. He was a big supporter of Vancouver's rap scene and gave exposure to many people as a host on CBC Radio 3. Most importantly he was just a truly amazing human being whom we all will miss. I don't really know what else to say. I miss him.
Condolences go out to his sister, his family, Lindsay, Michelle and all affected by his passing. RIP Alexis Mazurin (1978—2005).
Rap is back yo. We stopped covering it in Only, 'cause we thought it was just a dying fad (plus I got in a fight with Amil), but once again it's on and poppin'. Can't stop, won't stop. Who let the dogs out? Wu-Tang Clan still ain't nothing to fuck wit'.
In local graffiti news, the following kids are killing it COPY, ICE and FLASH (who, I assume, does the lightning bolt / exclamation point throwies) Big ups (and by "Big ups" I mean – Only doesn't condone vandalism in any shape, form or size. And we're also against wearing fur, having a "good time" and Bonsai kittens). Did OAPH and OBAE retire? Get up, get out and do something.
In other news, the Imagination Treetrunk collective have just dropped a new CD called "Branching Further". The crew consists of (super producer) Aalo Guha, (2005 604 Hip Hop Expo freestyle champ) Aspire, (got weed) Mars G, Kaboom, Azrealian, Chadio, and Shay Faded. Since Kaboom's a loudmouth, I got him to learn me about his crew.
ONLY: What's Imaginations Treetrunk all about, why should anyone buy your album or go to your show? Go.
KABOOM: Honestly that's a great question, it's like, if you wanna see a great live show, that's witty, lyrical and gangsta then you should check the show out. And I'm talking about Tha Dogg Pound Gangsta show [Daz and Kurrupt, Nov. 4th at Richards On Richards]. Our show's dope too, but they wear way more blue than us. Buy our album cause we need money. We just spent all our money getting the CD pressed up. But our music's dope, it's like McDonalds. It's that addictive and it's also made out of headless processed chickens with feeding tubes stuffed into their little deformed delicious bodies. Our compilation is better than an album, it's a flowing musical movie, an opera. It's a car album, a weed album and a workout album. No garbage. It's real life and you didn't live it. We're a collective of talented individuals with a focus on imagination and creativity. It's music for your brain, not your ass or arm. We don't care about the States or Cuba. We wanna grab the gun and shoot the president. Basically the brain synapse looks like a tree and we're planting musical seeds that grow on people. Mainly I'm trying to lure 6 year olds into my basement.
ONLY: Are you guys really as good as you think you are?
KABOOM: No, but that's the misconception that all rappers have to have about themselves. If Jay-Z really was Jay Hova the God then don't you think he'd
fix his grill. He looks like a Marmot.
ONLY: What's a Marmot?
KABOOM: I don't know.
The Imaginations Treetrunk album release is at Monday Night Live, November 7, 2005 at The Lamplighter (210 Abbot St.).