Crank That Halloween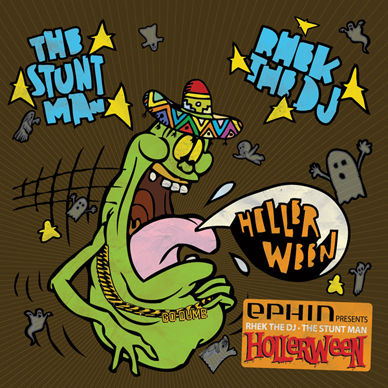 By only
Friday October 26, 2007
Only's rap editor, Rhek, along with local hip-hop impresario, The Stunt Man (Titan Sound, Stinkmitt), produced what we're going to go ahead and call the definitive Halloween rap mix of all Halloween rap mixes ever conceived. Jeezy, Biggie, Master P, MF Doom and pretty much any MC that has ever written a song with the word "devil", "hell" or "ghost" in the title all on this 52 track mix. Cop it here:
52 Separate MP3s (alternate link)
Or, 1 Long 79 min. MP3 (alternate link)
CD's will be available tonight at the Go Dumb! Hollerween Party at the Waldorf (1489 East Hastings) with The Party Killahs: Moves, Rhek, The Stunt Man, and Rico Uno. Nothing scarier than a bunch of kids from the suburbs listening to rap music. Boo!