George Stroumboulopoulos, CBC-TV host, 34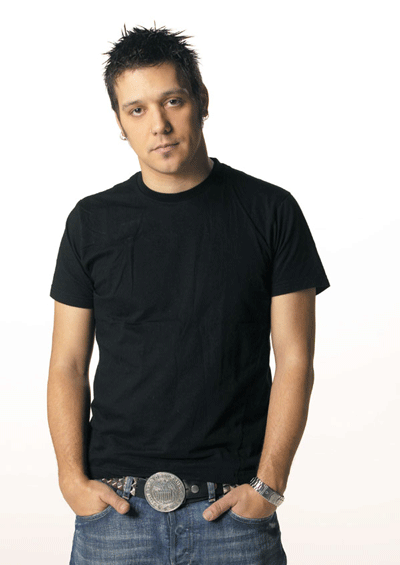 By Mayana Slobodian
Sunday October 1, 2006
On Thursday night, we went to the opening gala for the VIFF. Disappointed by the lack of minor Canadian celebrities and feeling emboldened by all the really free booze, I saw hunky George standing around and decided to chat him up. I was drunk, he was straight-edge sober, and by the end of the night we were arguing on a Granville Island pier and he straight-faced compared U2 to God.
GEORGE: Check one two. I think it's on.
ONLY: Okay, fuck. Now I need questions. Oh yeah, what do you think young Canada thinks of you?
G: Oh, I don't know. Ask them. I think that the ones who have seen what I do may think that, like me or dislike me, I'm not bullshitting them.
ONLY: What's, like, your life goal? The top, you know.
G: Fill up the time 'til I die. I just want to be able to feel good about what I do. Not pride, because pride's bullshit. I don't want fucking pride in what I do. I make television, for christsake.
ONLY: Might you ever run for political office?
G: Way too much shit to hide.
ONLY: What's the difference between working for CBC and working for MuchMusic?
G: Interior design. Working at MuchMusic was like working in a rock video, walking into the CBC building is like walking into a dentist's office.
ONLY: Do you think you're going to lose your job when you get older and you don't have the whole "young guy" thing anymore?
G: I'm not a young guy. I'm 34-years-old. I'll lose my job when people don't watch the show anymore.
ONLY: What's your favourite band right now?
G: I like System of a Down. A lot. In a genre that has become extremely narrow, heavy music, System of a Down have found a way to be artists.
ONLY: Your gum smells soooo good.
G: It's my last piece.
ONLY: I'm going to take it.
G: Okay.
ONLY: Mmm. Bubblicious?