Podcast Episode Two: Kitten, In The Wall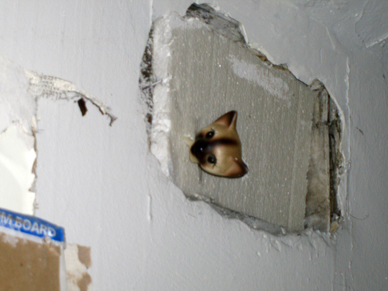 By Cameron Reed
Friday April 13, 2007
Only Magazine presents…
Vancouver Music Podcast – Episode Two: Kitten, In The Wall
We would think that it's a shame that Canadian radio waves are soon to be dominated by one company, if mainstream radio wasn't already dead. Just this morning on the way to breakfast we heard a new Nickleback song with lyrics about a desire for "a brand new house on an episode of Cribs." This is what Canadian radio has produced. Thanks.

Here is a taste of what's going on in Vancouver in terms of folk, organic noise and experimental electronic accordion-programming in a traditional European folk style. Every month there will be a brand new mix of all-Vancouver music. Last month's mix can be found here.

Subscribe to the Only Magazine Podcast.
In this episode:
Organ Trail – Populating The New Frontier (Only Interview)
Dullmoofs – untitled [Ed. – second discernible track of what was submitted]
Rowan Lipkovitz (of The Creaking Planks )- In The Old Country, We make Techno Like This.
Ora Cogan – Worry (Only Review)
L. Abramson – Hallmark Poultry Ltd.
Ian Wyatt – Anne & Phil
Weathered Pines – Solitaire
Ice Palace – Alexandria
Aerosol Constellations – Track 3
Do you play music in Vancouver? Good for you.
Send your podcast submissions and wishful thinking to [email protected]