Formed A Band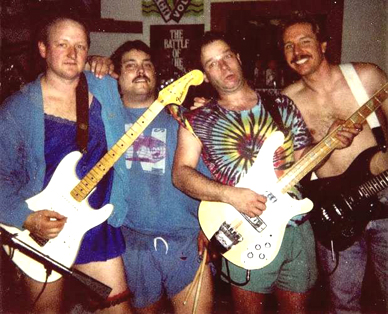 By David Look
Saturday March 17, 2007
Definitely worse than the family portrait, band photography has been responsible for producing some pretty ridiculous images in pursuit of the cult of personality. The whole genre is much easier to take though when looking at it as a historic curiosity. Any peruse through a music publication of currently active bands can be vomit inducing. Distance and time is needed to enjoy such things so they don't ring pathetic. Which is why the Pacific Northwest Bands website is such an excellent place to do just that. Horrific design aside, its pages are a goldmine of nostalgia dedicated to hundreds of now defunct bands that were active in the Pacific Northwest from the 50's to the late 90's.
Some of our favorites include:
Ze Fabulous Pickle Sisters
Deuces Wild
Cheeseburger Deluxe
Darone
Child
Lipstick
Dazzle
Current bands take note, you think you look pretty cool now, but let's see how you stack up in 10 or 15 years.