Music Waste Passes In Stores Now!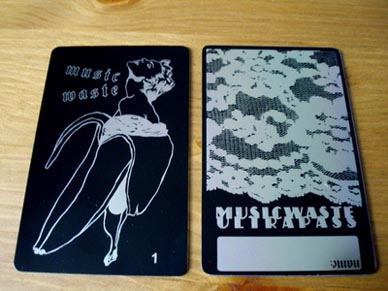 By only
Monday May 26, 2008
The time has come for you to buy your Music Waste Festival pass. They only cost $15, and are available for purchase at Zulu, Scratch, Redcat, Audiopile and Limelight Video. They may be a bit too sexy for you, but that's your problem, not ours. Happy summer!
For more Music Waste information, including schedule and bands and everything else, visit the Music Waste website.