The Music Scholar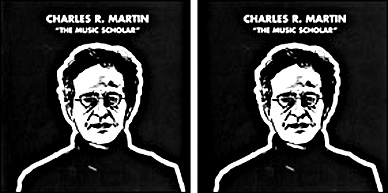 By only
Thursday September 13, 2007
During Shindig this past Tuesday, CiTR's Luke Meat talked our ears off for over an hour. Somewhere between touting R. Kelly as this generation's Salvador Dali and reciting Patton Oswald stand-up routines verbatim, he started talking about something called the Best Show on WFMU. The show is hosted by Tom Scharpling and Jon Wurster who, between the two of them, have been members of Superchunk, writer/producer on the show Monk, and contributing writers to the cartoon Tom Goes To The Mayor.
Luke specifically told us to check out a skit they did on the radio called the Music Scholar. Clocking at almost 45 minutes, there wasn't enough time for him to recite the entire thing to us, but he gave it his best shot, and true to his disturbingly accurate portrayal, the skit is pretty damn funny.
While it's not shit your pants funny like that Dan Deacon/Liam Lynch video we've been losing it over for the past week, it is, however, quite funny. Funny in a "man, that's pretty funny" way. Funny if you're a music geek and you enjoy laughing at yourself. Funnier if you can't stand music geeks and enjoy laughing at them.