Frog Eyes Recorded Live at Victory Square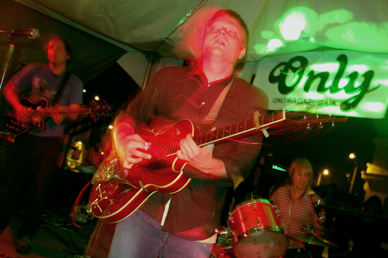 By only
Thursday September 6, 2007
Those of you that stuck it out through the rain and sprinklers into the night may have been a little too inebriated after a full day of lounging in the park to really get the full effect of Frog Eyes' brilliant performance. Well fear not, young alcoholics, Only Magazine was working in tandem with the best thing Mother Corp has to offer and the good folks at CBC Radio 3 recorded the whole show.
A huge thank you to CBC's Bruce Dierick, Ian Jones, and Don Pennington for trudging through the mud and drunken Only staff to make this happen.
Here is the link to the recording of Frog Eyes playing live at Victory Square.