Discotext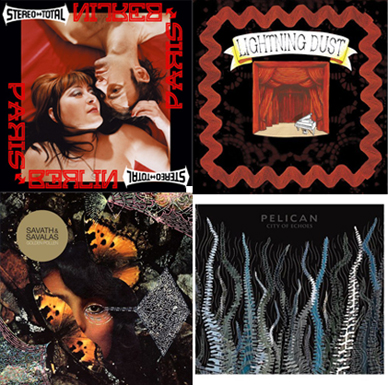 By only
Wednesday June 27, 2007
ALBUM

REVIEWS

BY

LIFE

PARTNERS
The way we see it, most album reviews are as boring and repetitive as your parent's dinner conversation. That's what being married for a couple decades does to you. You know, the isolation, the passive-aggression, the growing desire to fuck other people. The only way to keep from ripping out each others ovaries is to build a healthy cycle of denial and monotonous routine.
Our friends Meg and Jeph recently got married and to try and help break that cycle we did the only thing we could, asked them to write a weekly collection of CD reviews. Sure, this sort of reoccurring column may just nurture tension and resentment, but the teamwork involved may prepare them for bigger mistakes in their lives. Like having babies. It's a win-win.
Introducing Meg Allen and Jeph Wager. Congratulations guys.