Respect Their Alternativeness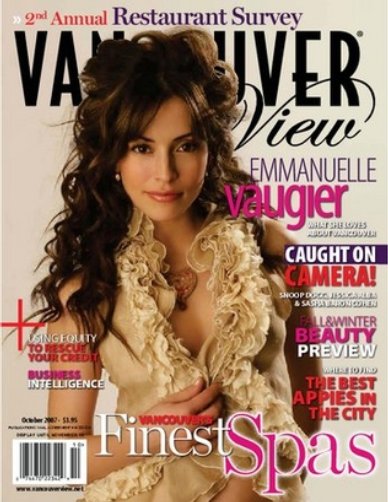 By Chuck Ansbacher
Tuesday October 30, 2007
Vancouver's version of Media Democracy Day was a bit of a letdown this year. No blatant disrespect to the wonderful people who put on the annual event, but still, we've got a major bone to proverbially pick with them. Not because the venue was severely inadequate (some dark, crowded corner of SFU instead of the usual VPL concourse) or because the timing was inconvenient (after work on a Friday instead of afternoon on a Saturday) or because the boomer from the Victoria Hippie Times was playing old protest hymns on his acoustic waaay too loud. No, we'll be polite and keep all those complaints to ourselves. The real reason that this year's Media Democracy Day was such a total and utter bummer was the fact that The Vancouver View, one of this city's most important alternative publications, was in no way represented.
Like sour apple condoms, The Vancouver View is the kind of thing you didn't know was missing from your life until you tasted it on your lover's lips after an aggressive, worry free BJ. If the word 'alternative' can be embodied by any single publication in this consumer friendly, utterly commercial city, it is without question embodied by The View. Revolutionary in mind yet professional in spirit, this is the kind of magazine that politicians despise and zealots breed. Their October issue, easily their most mature edition to date, illustrates this attitude.
Take, for example, The View's interview with local actress Emanuelle Vaugier, who also graced the issue's cover. Surprised that the super busy star of Bachelor Party 2: The Last Temptation and Blonde and Blonder found time to get treated like an actual celebrity? Well, that's the kind of sacrifices people are willing to make for The View because it is such an important voice. Here, in all its originality, is an excerpt from the interview:
What do you love most about BC ?
I love that you can do anything here and it's all within such a short distance. You can ski nearby at a local mountain, or take a quick drive to Whistler, this world class resort only 2 hours from downtown! I also love the weather – granted, the rain can get excessive but at least it's not extreme here, we never freeze! We have everything; the ocean, mountains. And everything is so green and clean.
October is our annual Spa issue? Do you have a favourite Vancouver spa?
Vida Wellness Spa; I always end up there!
See? It's basically Adbusters but way more tongue in cheek, and with a real desire to fuck the system. Sam Sullivan must be pooping in his wheelchair right now, hoping that nobody finds out The View is out there stirring shit up. Because if that ever does happen, well then watch out Vancouver. It'll be a new day in this terrific city of ours.