...What Just Happened...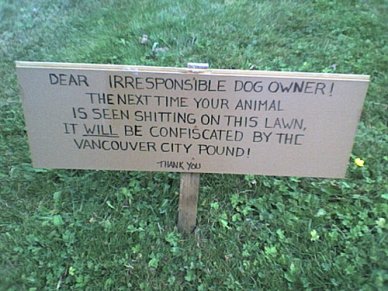 By only
Friday September 21, 2007
ONLY

'S

WEEKLY

WEEK

IN

REVIEW
– With the legitimacy of information found on the internet generally held under great scrutiny, why are journalists using it as a primary source? If you don't know the answer to that question, it means that you somehow missed
our earth-shattering indictment of CanWest's lazy journalists
. Read it now, and make good with God… She's watching.
– Aside from Scrabulous on Facebook, calling bullshit on the Province has officially become our new favourite pastime.
We called them out for sensationalism
with their six-part-series on youth gangs, and
they retaliated
. It's
Only
vs.
the Province
everybody! Watch out for more muckraking next week. We're coming strong.
– Amil weighed in on the
Sally Field censorship debacle
, and put
FOX
in their free-speech-hating place.
– We learned that there are still
a few people in this city
who still own castles in Dubai.
– Chris-a-Riffic wished Better Friends than Lovers
good luck on their impending (and ambitious) tour
by eating chocolate smokes and making up phrases like "unicorn on the cob pipe bomb."
–
Don't tase me, bro!
became a pop-culture catch-phrase, and predictably
looks great on a t-shirt
.
– While our regular album-reviewing married couple are out Eurotrippin',
we found another album-reviewing married couple to sub in
. They did a great job filling Meg & Jeph's gigantic shoes.
– Never heard of
Uwe Boll
? Well, we apologise for telling you about him. Sorry.