TV Links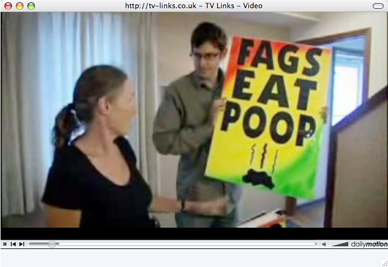 By Cameron Reed
Thursday June 28, 2007
A

SHITTIER

TIVO
Who needs cable? We at
Only
prefer
torrenting
our TV programs. We can't be bothered to make it home at a specific time on a specific day and we're not really at the point in our lives where we want to curl up on the couch with a blanket and some box wine to really "get into" an episode of Desperate Housewives. We have lives, and we're sure you do too.
Recently, we came across a website called TV Links out of the UK that hosts streaming video of hundreds of shows, movies, documentaries, cartoons and music videos. Everything from Alf to Entourage. It's perfect for those that want to sit down and watch their favourite program but don't want to wait half-a-day for it to download. It's kind of like a shittier TiVo.
Unfortunately, some of the links are broken and, depending on your connection speed, you may have to wait a minute or two while the video loads. And the quality may not be the best, but it's the convenience that counts.
Here a few shows we recommend that don't normally see North American audiences:
Look Around You — A brilliantly dry and bizarre satire of '70s scientific educational videos.
Louis Theroux — A lovable documentary journalist exposing the American freakshow.
BBC Presents — Features the "realistic" Walking With… series that covers cavemen, dinosaurs, and monsters. Also, BBC Panorama's coverage of Scientology that resulted in this nonsense.
(UPDATE: TV Links has been shut down for it's name's sake)