86'd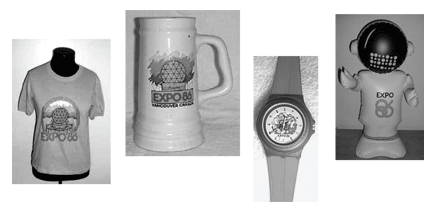 By only
Monday May 1, 2006
We invited the world but got developer Disneyland
Expo 86, Vancouver's Worlds' Fair, admitted its first visitor twenty years ago, May 1st. Something like four years in the making, its official legacies are BC Place Stadium, Skytrain 1.0, the convention centre, the dropping of "It's in Canada" when explaining where you live when visiting overseas, and the kick-start to Vancouverism, the new model of urbanism we have been told we are proud of.
Although, BC Place will probably be deflated after the 2010 Olympics for more condos, Skytrain and the convention centre both continue to be expanded two decades after their creation, a testament to innate usefulness. Vancouver's debut into society and the sell-out of our own citizens for real estate is cause for more debate.
Expo took place on the False Creek waterfront between Main Street (The Science World structure was built for Expo) and Burrard. Previously, all that land had been warehouses, sawmills and railyards. (The Georgia Street viaduct is called that because what is now Tinseltown and the Stadium Skytrain was a huge railyard. A viaduct is a bridge over railway tracks, btw,.)
Rather than a showcase of Canadian technology and culture in the Expo 67 vein or as a great amusement park in the Disney/Six Flags style, it was a middle of the road affair, consisting of small buildings with trade show displays of participating countries and a Playland-like midway. The cultural events were exactly what you expected: Anne Murray, Loverboy, Kenny Loggins, etc. The exception was the Kodak Theatre.
The Kodak Theatre was the outdoor, 5000 seat theatre that Vancouverites dream of today. It was to be the host of the "Festival of Independent Recording Artists" from Vancouver and across Canada. Opening night featured the Vancouver punk band Slow whose set caused Expo management to cut the power. Chaos ensued. A Slow member mooned the audience. The entire series was cancelled. The mooner, for the record, was Big Hamm now of Canned Hamm. But that's all forgotten now.
After the six-month long fair ended, the Province dismantled the site, spent hundreds of millions of dollars detoxifying it after a century of industrial use, and sold it in one block to Hong Kong billionaire Li Ki Shing for $320 million. Li gave it to his son as practise for his real development plans in Hong Kong.
Expo is now touted as the catalyst that transformed Vancouver from a small city in the middle of nowhere to the sophisticated, cosmopolitan city we hear about but can't quite see.
What we do see is property values gone mad, driving low and middle incomes out of the city. Who asked for this? Had residents been asked in 1982 if we wanted a city that you could not live in in 20 years, that has closed down every neighbourhood grocery store, that has moved all jobs in which one works with their hands to the suburbs, would we have voted yes? This result was not random chance–City Hall planners and private developers made it this way. Vancouver was designed to be the exclusive neighbourhood for the elite of the Lower Mainland with the wealthy and the powerful in the city and the workers and the marginal incomes out of sight. What was magical is that it worked far beyond anyone's dreams.
Expo did result in a few positive things besides a few buildings: by clearing out people living in Downtown Eastside hotels to make room for tourists and, ooops, killing a few, the upcoming Olympics have to abide by stronger laws in that area.
Also, previous to Expo, you couldn't drink on Sunday. And closing time was earlier. Expo officials were embarrassed by this parochial attitude and had the law changed temporarily. But we still have it, and have even extended them.
But ultimately, the legacy of Expo wasn't worth it. The towers are shiny and tall and slender but, if you remain true to yourself, you'll never live in one.