Vancouver Tourism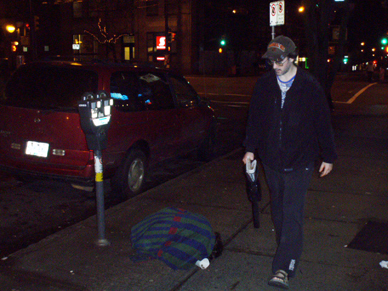 By only
Friday July 13, 2007
The New York Times ran an article in their travel section today about Vancouver, and saints be praised, it's pretty spot on. Some shout outs go to such noteworthy establishments as Button Button (our world famous button shop) and Ironhead (think yoga-wear trend but with boxing clothes). They even point out that "Vancouver isn't known for it's art scene," and with more and more international papers running articles that focus their attention on button shops and hiking, we never will be.
Oh, and the only mention of Vancouver's drug-problem was while describing historic Gastown:
Once the seedy home to drug addicts and prostitutes, the old waterfront neighborhood is now a restored district of cobblestone streets and antique gaslights.
Once the seedy home? Really? Didn't notice a thing, huh? This is the kind of article we're all too happy to see as the city builds up it's tourism base for the Olympics. Constantly trumpeting the "laid-back vibe" that Vancouver offers without ever mentioning the fact that you can't walk more than five feet without tripping over a guy with AIDS. We can't wait for the thousands of tourists to descend upon us in 2010 wondering what the fuck happened and where all the crack came from. "That's funny. No one mentioned the permeating urine smell it in that Times article. What gives?"
The thing is, we're not really sure what gives. The New York Times is one of the most trusted news sources in the world, and while this is a travel piece, like it or not, dealing with the homeless plays a part in any visit to Vancouver. You don't need to go through Gastown or Chinatown to see it, even though this guy did. Our guess is that while he was down in Gastown, he stumbled into an alley, scored some serious H, got all fucked up, spent the rest of his trip geeking out on how awesome those millions of buttons looked, and then cribbed his entire article from the fluff he read on Beyond Robson.