Kick starting the art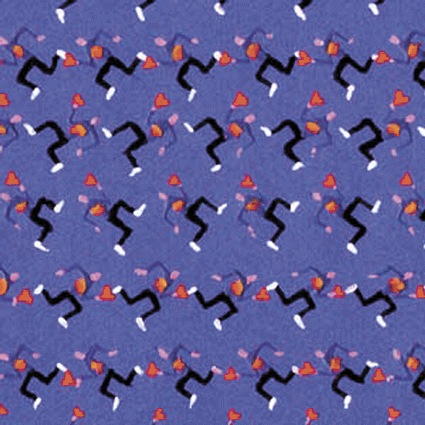 By only
Monday May 1, 2006
Emily Carr grads set the stage
Emily Carr's annual exhibition of its graduating class is always an important event for the art community. Though it is an opportunity to view the works of some of the city's best up and coming artists, it has always been a constraint for many, citing physical and conceptual limitations surrounding the space and atmosphere. Satellite shows have grown increasingly popular with students for those reasons and this year there's ample opportunity to witness the fruit of the grad class in abundance.
May 4th, 2006 – May 11th, 2006
Gaoler's Mews, 12 Water Street
Open daily 11am – 5 pm
Twenty-seven of this year's graduating class are holding a satellite show in gastown free of overriding themes and the physical confines of Emily Carr. Titled Kickstart the Art, it puts together a variety of work in a variety of mediums from some of the graduating class' best artists. The binding agent in the show is the desire for all the artists involved to maintain professional art practices after graduation.
May 19th, 2006
Basement Gallery — Electra Building 970 Burrard
May 19th marks the opening of a photography show at The Basement. Featuring photos from a number of graduating students, the show will also exhibit photos from a handful of other Emily Carr students. This space has housed some amazing works from artists like Douglas Coupland, Paul McCarthy and Jeremy Shaw. The spatial experience alone is worth the trip.
April 21st, 2006 — May 6, 2006
Helen Pitt Gallery, 102-148 Alexander St.
Diminutive Disposition is a collection of works from graduating ECIAD students. Stemming from the tendency of these artists to work in and around the concepts of miniatures, Diminutive Disposition puts together a cornucopia of images, ideas and concepts.
Judging from the sheer number of events circulating around this year's grad class, we can anticipate a steady flow of quality work coming out of Vancouver. Especially this year, the city's rising talents have combined efforts to emblazon their creative stamp on our sometimes lackadaisical artistic community. Hopefully, this is a sign of things to come and not the last hurrah.