Art Fag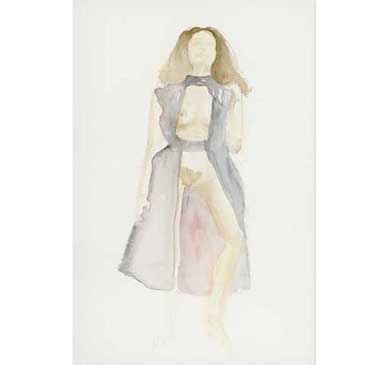 By lili
Friday February 15, 2008
There are two events tonight worth a moment of your attention. First of all, while your brain has a little more capacity in it (before the free wine) I suggest going to the Charles H. Scott Gallery for the book launch of "Filip 7", and Hadley and Maxwell's book "1+1-1". The launch starts at 7:30pm and is combined with a brief talk by Eric Fredericksen, a local writer and contributor to "1+1-1". This particular group is pretty academic so pre-drinking is not recommended.
If my sources are correct, the second opening I suggest going to tonight may require a lot of pre-drinking. I may be ill informed, but Lucas R. Soi's 'Private Collection' may stir up the dust. With that in mind, and drink in hand, from 7pm on, the East 3rd Gallery is the destination.
Saturday night has several choices for your community service to take place. First and foremost, local talent Laura Piasta should get a moment of your attention for her opening of "New Works on Paper" at Blanket Gallery from 6-9pm. I don't know much about collecting art, but in this case you may want to consider making a purchase. In 20 years you'll be thankful you took the time to dust off your checkbook, even if you did shed a tear or two as you signed your name.
If you go to Blanket early, then you'll have time to catch the viewing of Berlin artist, *Hito Steyerl*'s videos at VIVO Media Arts (1965 Main st). The viewing starts at 8pm and costs $8, or $5 if you're a member (which, if you become one, will help balance the loss of your drug money at Blanket… see, I'm looking out for you).
I almost forgot to mention, but the LES Gallery (1879 Powell) is opening a new storefront called LESS on Saturday night at 7pm. The goodies being sold will range from Kim Sutherland's 3D puzzles to sound recordings by Lief Hall. You can double up and view Kayla Guthrie's "Arrested Development" in the gallery if you missed her opening last weekend.
So there it is. My 5 step program for staying off drugs and not committing suicide. Winters aren't so bad after all.