ART FAG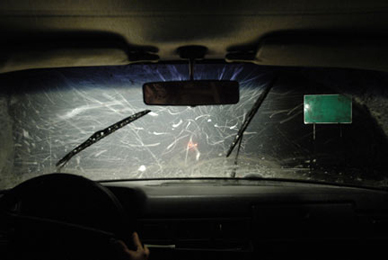 By lili
Friday November 30, 2007
Time is strapped. Because I'm unwilling to see if crime pays and art doesn't, I'm forced to work like a maniac in menial serving jobs. Therefore I have to keep this concise.
Tonight there is an opening at the CAG (555 Nelson Street) of Swedish artist Henrik HÃ¥kansson's film installation. His work is based on art, science and the patterns of nature, like it's growing cycles and how we understand them. The opening is from 6-9pm and will probably have some recognizable faces.
After checking out the CAG, I would recommend making your way down to Gastown to the ARTSPEAK (233 Carrall St) opening of Kerry Tribe's "Near Miss" at 8pm. ARTSPEAK is also hosting an artist talk at 2pm on Saturday by the Berlin born artist who has a long list of international exhibitions ranging from Basel to the Whitney, so it should be interesting.
If downtown isn't your scene, then you may want to check out Emma Hendrix and Julie Gendron's exhibition "don't, stop" at CSA (#5 – 2414 Main Street). The opening runs from 6-9pm.
This week we actually have an opening to go to on Saturday. The Atelier Gallery is hosting the opening of a group show featuring new artists David Edwards, Jane Everett and Janice Mason Steeves from 2-4pm. I'm hoping there will be free wine because it's always fun to start drinking early, and I'm broke.
For the evening I think everyone should go out to the LES (1879 Powell) to see the animated installation by Lief Hall called "25/27". The opening starts at 7pm and is always a super duper fun party with lots of cheap beer and good people. It's a bit of a trek, but well worth it.
The only other event on the agenda is the MFA's open studios at UBC (6363 Stores Road). This is on Tuesday from 7-10pm and would be really interesting to check out because all the artists – Shea Allan-McCachen, Scott Billings, Raymond Boisjoly, Melanie Bond, Natalie Doonan, Krista Dragomer, Jesse Gray, Josh Hite, Julio Lopez, Ryan Peter, Sydney Vermont, Jen Weih – will be there to display and discuss their work.
So yeah, that's it. I'd like to go crawl into a hole and sleep for eternity, but I have to run off to another job that enslaves me. Enjoy the weekend's openings and tell me all about them… please.