VIFF 08 | DAY SIXTEEN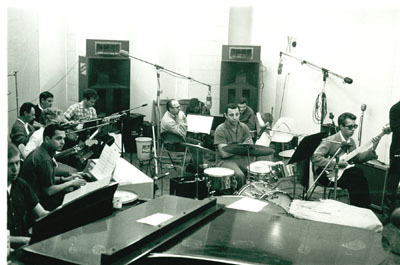 ONLY

PICK

:
Wrecking Crew
If you've been to as many films as we have this year you are probably just as burned out. Wow we were movie watching machines…So this being the last day you're on your own. But we will help you get started…GO see the
Wrecking Crew
at noon. A pretty standard documentary abut a group of spectacular session musicians who set the standard for so much of the classic 60s music you know. This collective of musicians were responsible for being the actual "wall of sound" Phil Spector dreamed of and they played on everything from the Beach Boys, Pet Sounds to The Mamas and The Papas' California Dreaming to Nancy Sinatra's The Boots Were Made For Walking. And a zillion more. They were the unsung heroes of the hits were hear today on AM 650. The unflinching groove machine that could record four songs in three hours. The invisible musical backbone of a generation.
ONLY

suggest…
11:30 am – GR3 –
Filth and Wisdom
12:15 pm – GR1 –
Wrecking Crew
01:00 pm – GR2 –
Afterschool
01:30 pm –
PCT
–
45

RPM