Raising The Rent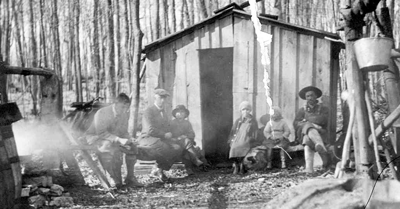 Rooms With A View
The dramatic increase in rent in Vancouver and the erosion of tenants' rights in British Columbia over the past few years has made living in this yuppie hellhole both unaffordable and repressive. In their relentless crusade to skull-fuck poor people, Gordon Campbell and his Liberal slumlords have locked the doors on renters and given stronger powers to the landlords that want you out on your ass.
"I think it's costing renters more money to be renters and giving them less security in their housing now that they can be evicted easier, be given higher rent increases, be charged extra deposits, have their agreements changed with very little notice," says Kris Anderson, community legal worker for the Tenants Right Action Coalition.
In January 2004 the government enacted the Residential Tenancy Act which was a hand-job for landlords and a Dirty Sanchez for the 35 per cent of households in this province made up of renters. Under the new law, the arbitration available for tenants who couldn't pay on time was cancelled. Once an eviction notice is given, renters now have five days to pay up or ten days to move out with no chance to appeal. Tenants can also be kicked out at 1 p.m. on the last day of the month, even though they don't take ownership of their new place until the next day and have to pay an extra half-month deposit fee if they want to have a pet. In an effort to keep a stink eye on grow-ops, landlords can do inspections every month and have been given the vague power to evict tenants if they suspect criminal activity–never mind being convicted of anything.
The law also allows landlords to raise rents two per cent plus inflation every year even if they refuse to do maintenance and keep the place a shit hole. If rents are going up in the neighbourhood, then landlords can apply to raise rent to whatever the market can bear. They can also apply to retroactive the increases up to three years, which means renters could see a huge one time spike. This would have the biggest impact on senior renters who have lived in old buildings for years and would feel the wrath of condo infestations.
"A lot of the changes would really benefit the landlords that we're trying to deal with–the problematic ones, the ones that are trying to clear buildings by just arbitrarily raising rents, the ones that never return damage deposits and the Liberals are making it easier for them to do that," says Rob Wynen, president of the West Side Residents Association.
On top of this, the Liberals also closed four of the province's six Residential Tenancy Offices, including the one in downtown Vancouver, where there are the most renters in the province. Now if you have a problem with a slumlord you have to go to Burnaby or use the province's new online or call centre system–neither of which is fully operational.
Because of strong opposition from tenants groups, some of that damage was minimized and the stronger rules watered down. But most of Vancouver is already off-limits to low-income renters. According to the Canada Mortgage and Housing, the average rent for a one-bedroom apartment in Vancouver is $774 and $984 for a two-bedroom. Expect this to keep climbing.
The Tenants Coalition recently sent out an election questionnaire asking the three major provincial parties if they would reopen the Residential Tenancy Offices, change the Residential Tenancy Act and help build affordable housing. So far, only the NDP bothered to respond and while they promised to restore the closed offices and add 1,200 units of affordable housing, they have only committed to reviewing the renters legislation. As the Olympics creep up on the city, don't be surprised if you have to bend over in a dirty shack to see it.