Quaid investigator had to quit and file a restraining order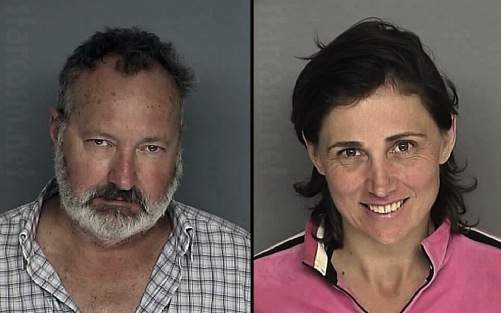 It gets weirder and weirder. According to Bob Mackin, '[Becky] Altringer was hired by the Quaids last year to investigate the alleged conspiracy [to have them killed], but ended up quitting and filing a restraining order against the couple, who ran up a $19,000 bill. Randy packed up his briefcase and said, 'I've had enough Evi, I'm leaving, I can't do this anymore' and started walking away," Altringer said. "She started screaming at him 'get back here right now!' He came back.'
Mackin says in The Toronto Sun, 'The Vermont-born, former Evi Motolanez, 47, met Randy Quaid, 60, when she was his driver in New York for the 1988-shot Bloodhounds of Broadway. They married the next year.
Evi directed Randy in The Debtor$, but financier Charles Simonyi blocked the film's release. The Microsoft Office developer sued the Quaids for copyright infringement and breach of contract. The Quaids filed for bankruptcy in 2000 and were discharged five years later.'
TMZ reported the couple was arrested in their former California house last month, hence the mugshots, when 'the [current] owner of the home sent a realtor to the house after an alarm went off Saturday morning. We're told the realtor found the gate codes had been changed, security cameras had all been moved to face up, and Randy had carved his initials in the mailbox.
When the realtor went inside, we're told he found the place trashed — dirty dishes in the sink, footprints everywhere and clothes that didn't belong to the owner were hanging in the closet. '
Ex-P.I. warns of Quaid's wife [Toronto Sun]